The Intimate and the Public in Asian and Global Perspectives
Author:RCIP Admin
Publish Time:January 23, 2015 05:11PM │ Posts:19
Tag:Books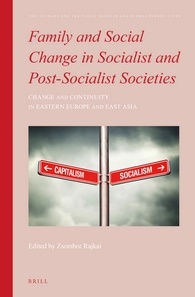 Six volumes have been published in our book series "The Intimate and the Public in Asian and Global Perspectives" from Brill. Please post your reviews of these books in this Panel.
Vol. 1 and 3 are the winners of the Choice Outstanding Academic Title Award.
(http://www.brill.com/publications/intimate-and-pub...
1 Ryosai Kenbo by Koyama Shizuko
2 Patriarchy in East Asia by Sechiyama Kaku
3 Asian Women and Intimate Work edited by Ochiai Emiko and Aoyama Kaoru
4 Images of Familial Intimacy in Eastern and Western Art edited by Nakamura Toshiharu
5 Transformation of the Intimate and the Public in Asian Modernity edited by Ochiai Emiko and Hosoya Leo Aoi
6 Family and Social Change in Socialist and Post-socialist Societies edited by Zsombor Rajkai
Edited 3 time(s). Last edit at 01/24/2015 08:35PM by RCIP Admin.